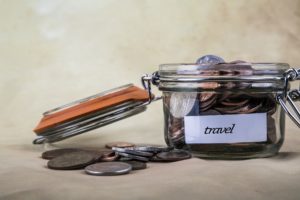 Travelling is a fun and exciting way to get away from your stressful busy routine but it can be too expensive. You can enjoy a nice vacation trip within your travel budget. Here are some great tips to help you save money on travel.
Do some research
There are good chances of saving money on your trip even if you choose to travel during the peak seasons. You can find travel discounts and deals when you search online. Planning in advance has many advantages and one of them is getting early booking discounts and promo fares.
Be ready to adjust
Timing is important when you planning for your travel and stretching your travel funds. Travelling in an off-peak season can save you money. However, if it is not possible to do so, then make an adjustment to your destination.
Look for alternative destinations
You may want to avoid popular spots if you are looking to save money on your travel. You can be more creative with your travel plan by finding alternative destinations that are as charming as the popular spots. This way you can travel and explore new destinations without breaking your travel budget.
Save money and time by packing light
Baggage costs can really add up to your travel expense if you exceed the luggage weight limit of airlines. It is best to pack light and avoid bringing oversized luggage with you.
These excellent tips will help you save money on travel and enjoy your vacation without having to worry about overspending.