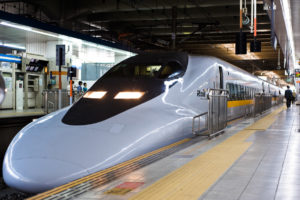 Japan is a wonderful place to travel. There are many things and activities for foreigners to experience. If you are planning to visit Japa on your next holiday destination, here are our top Japan travel tips for your first time in the country.
Don't speak Japanese? Don't Worry.
One of the most intimidating things when travelling to another country is understanding their language. The good thing is we can find many resources today that can help you communicate even if you do not speak their language.
Use the free Google Translate app. Download this app on your phone before your trip. This app is really useful for translating your language into different languages. It can instantly translate English to Japanese.
Since many Japanese do not speak English, it is useful to learn some key phrases, especially those considered polite. Perhaps the most important phrase to learn in their language is "Do you speak English?" The Japanese are humble about their language abilities, but they can actually communicate in English even if they say they don't speak it well.
Also, don't forget to print out your hotel address in Japanese. This can be useful when you need to get directions.
Getting around is easy
Japan has good transportation services. However, you will want to avoid cabs because they are quite expensive. Use short trains to get around the city. The foreign tourists use Japan Rail Pass. This offers a very cost-effective way for long-distance train travel in Japan.
Purchase a Pasmo card or Suica card to use short trains. You can navigate the train system in English using the HyperDia app.
If you are planning to travel to far locations in Japan, things would be easier if you book with Japan Airlines or ANA before your go to Japan. This way, you can find better deals or discount rates for foreign travellers.